Warframe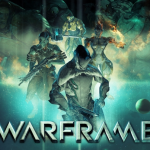 Warframe is a cooperative free-to-play online action game set in an evolving sci-fi world. Join your friends in player-versus-enemy raids across the solar system and master the power of the Warframes. Stand alone or fight together against enemies that threaten your world.
Created by Digital Extremes, this online action game is currently available on PC and will be a Day 1 launch title on the PlayStation®4 computer entertainment system.
Developed by Digital Extremes–the team known for developing Dark Sector and more recently working on the multiplayer component of Bioshock 2 and developing The Darkness 2–Warframe is a free-to-play title that will be set in the future. The enslaved race of Tenno is facing extinction by the hands of the Grineer when at the cusp of the conflict they discover an ancient alien technology of the Warframes – advanced exoskeleton suits created by an long forgotten civilization. The player enters the conflict at this delicate time and participates in procedurally-generated missions of PVE combat in squads of up to four players.