RaiderZ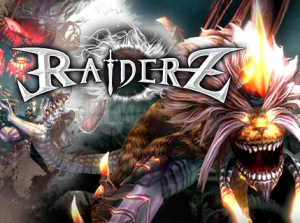 RaiderZ is an action MMORPG based on a non-targeting system, where players will have direct control over their characters and progress during battle versus the traditional "point-and-click" gameplay style. Players can look forward to battling.
The once prosperous and powerful kingdom of Rendel has finally crumbled. Vicious beasts, awakened by the contamination of the Prime Stone, roam the lands with an insatiable thirst for blood and a desire to claim Rendel as their own.
The horde has grown too strong and endless waves of mutated creatures continue to slowly claw away at the last remaining barrier between beasts and humans. There is still, however, a small glimmer of hope for the ill-fated kingdom. A team of champions with weapons and armor forged from the contaminated beasts has risen to slay the marauding monsters.